Skincare is much more than just one of the steps of your daily beauty routine, it's a chance to treat your skin properly with
products that nourish and hydrate it. During the winter months, our skin goes through a lot. Not only does the drop in
temperature wreak havoc on our skin's hydration levels, but relying on dry central heating also breaks down our skin's
essential moisture barrier. Result? Dry, itchy and sensitive skin. With brighter mornings and brighter days that are gradually
coming upon us, there's no better time to invest in brightening products to freshen up your beauty routine and wake up your
skin for the much anticipated season of spring. We invite to enter a powerful skincare duo from Imagine Beauty's sensational
product line, to be released really soon. Whether you're looking to brighten or smooth skin, our collection has a dynamic duo to
suit every skin type. Give your bathroom cabinet a spring clean and complete your skincare routine with these heroes that will
brighten… Now then, are you all ready to discover your spring skin duo? Here we go!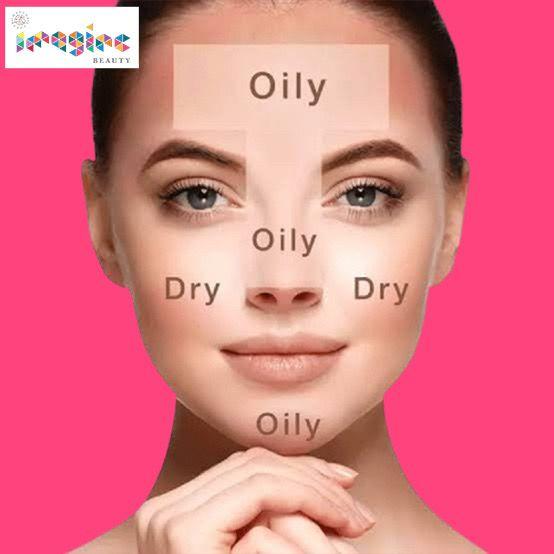 Not sure about your skin type? Unlock the secret to determining your skin type with these foolproof steps!
Step 1:
Cleanse like a pro! Start by using a gentle cleanser to rid your face of any dirt, oil, or makeup.
Step 2:
Patience is key! After cleansing, give your skin about an hour to settle back into its natural state. This will help you get a more accurate read on your skin type.
Step 3:
Observe and analyze! Take a close look at your skin. Is it prone to oiliness, dryness, or a combination of both? Pay attention to any specific areas that might be oilier or drier than others.
Step 4:
Get hands-on! Gently touch your skin. Does it feel tight and parched, indicating dry skin? Or is it slick and greasy, suggesting oily skin? The texture can reveal a lot about your skin type.
Step 5:
The shine test! Grab a tissue and gently blot your face. If you notice oil residue on the tissue, chances are you have oily or combination skin. If the tissue comes away clean, your skin may lean towards the dry or normal side.
Remember:
These steps are just a starting point. Everyone's skin is unique, and it's essential to tailor your skincare routine to fit your specific needs. Embrace your unique skin type and let your natural beauty shine through!
And there you have it, a 10-minute makeup routine that will have you looking fabulous in no time. Remember, less is more when it comes to makeup, so keep it simple and let your natural beauty shine through