Skincare is much more than just one of the steps of your daily beauty routine, it's a chance to treat your skin properly with
products that nourish and hydrate it. During the winter months, our skin goes through a lot. Not only does the drop in
temperature wreak havoc on our skin's hydration levels, but relying on dry central heating also breaks down our skin's
essential moisture barrier. Result? Dry, itchy and sensitive skin. With brighter mornings and brighter days that are gradually
coming upon us, there's no better time to invest in brightening products to freshen up your beauty routine and wake up your
skin for the much anticipated season of spring. We invite to enter a powerful skincare duo from Imagine Beauty's sensational
product line, to be released really soon. Whether you're looking to brighten or smooth skin, our collection has a dynamic duo to
suit every skin type. Give your bathroom cabinet a spring clean and complete your skincare routine with these heroes that will
brighten… Now then, are you all ready to discover your spring skin duo? Here we go!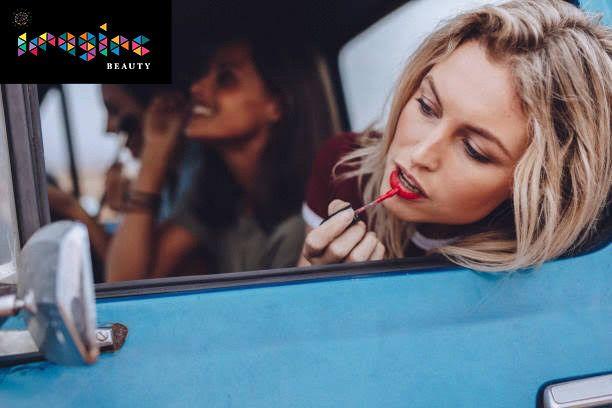 Pocket-friendly skin care products for travel
Do you want to travel on a Budget: Your Guide to Pocket-Friendly Skin Care Products is here:
Traveling doesn't mean compromising on your skincare routine. You can maintain healthy and glowing skin while on the go. In this blog, we'll explore some affordable options that won't be heavy on your budget.
1.
Cleansing On-the-Go:
When it comes to cleansers, opt for Cetaphill travel-sized options that are gentle yet effective. Look for foaming cleansers or micellar water in compact bottles. These will easily fit in your travel bag and keep your skin clean and refreshed.
2.
Moisturise and Protect:
Invest in a Paula's Choice Moisturiser with SPF to simplify your skincare routine. This dual-purpose product will provide hydration while shielding your skin from harmful UV rays. Look for lightweight formulas that won't feel heavy on your skin during travel.
3.
Multipurpose Marvels:
To save space and money, consider multipurpose Vaseline balms. These versatile products can be used as lip balms, cuticle creams, or soothe dry patches. Look for ones that are nourishing and packed with natural ingredients.
4.
Sheet Masks for a Quick Boost:
Individually packaged Garnier sheet masks are perfect for a quick skin pick-me-up while traveling. They are lightweight, take up minimal space, and provide instant hydration and rejuvenation. Choose masks with ingredients that suit your skin's needs.
5.
Portable Sunscreen:
Don't forget to protect your skin from the sun's harmful rays. Get yourself Biore Uv travel-friendly sunscreens that are lightweight, non-greasy, and come in small sizes. Opt for broad-spectrum protection and a suitable SPF level for your skin type.
Conclusion:
Taking care of your skin while traveling doesn't have to be expensive. By choosing pocket-friendly skin care products, you can maintain a healthy and radiant complexion without breaking the bank. Remember to choose products that suit your skin type and preferences. Safe travels and happy skincare! 
And there you have it, a 10-minute makeup routine that will have you looking fabulous in no time. Remember, less is more when it comes to makeup, so keep it simple and let your natural beauty shine through